On July 22, 2012, the historic congregations of Trinity and St Peter's united to worship together in the historic Trinity building. Trinity Episcopal Church was established in 1849 and is the oldest Episcopal church on the Pacific Coast. St. Peter's was founded in 1867 and is the 5th oldest Episcopal congregation in San Francisco.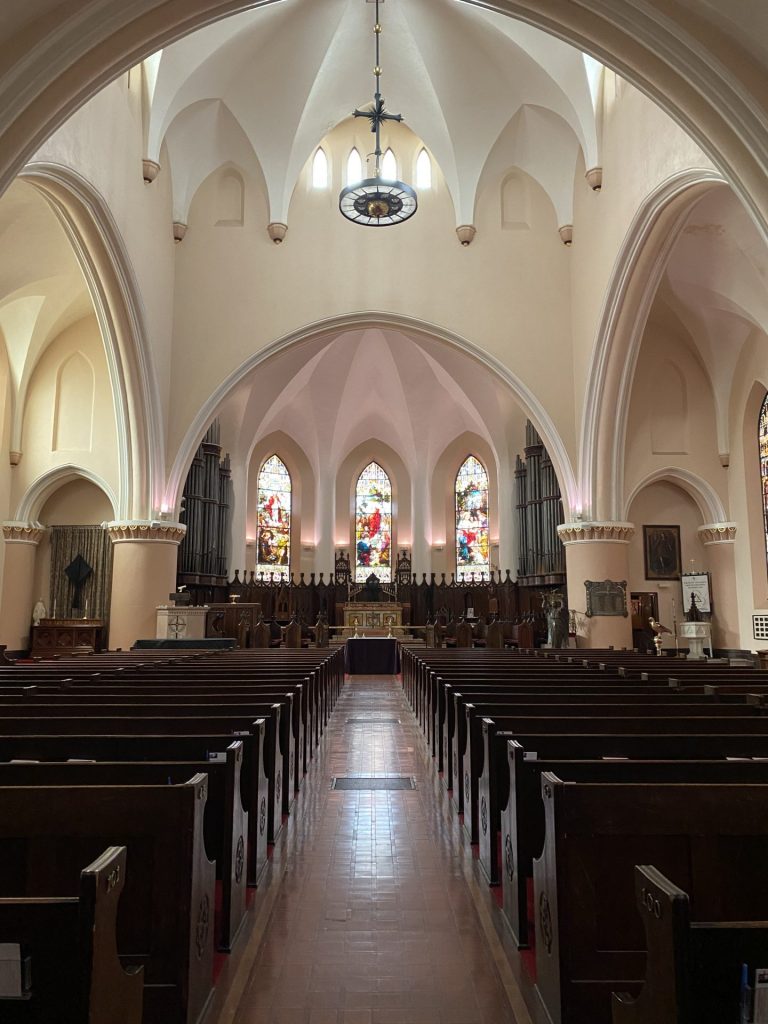 welcome to
Trinity + St. Peter's
The current building was erected on the corner of Bush and Gough Streets in San Francisco in 1893. The building, designed by A. Page Brown in the Norman style and built of Colusa sandstone, was modeled on Durham Cathedral. It survived the 1906 Earthquake and Fire without damage.